The North Carolina Studebaker Drivers Club
Studebaker, Anything else is just too common!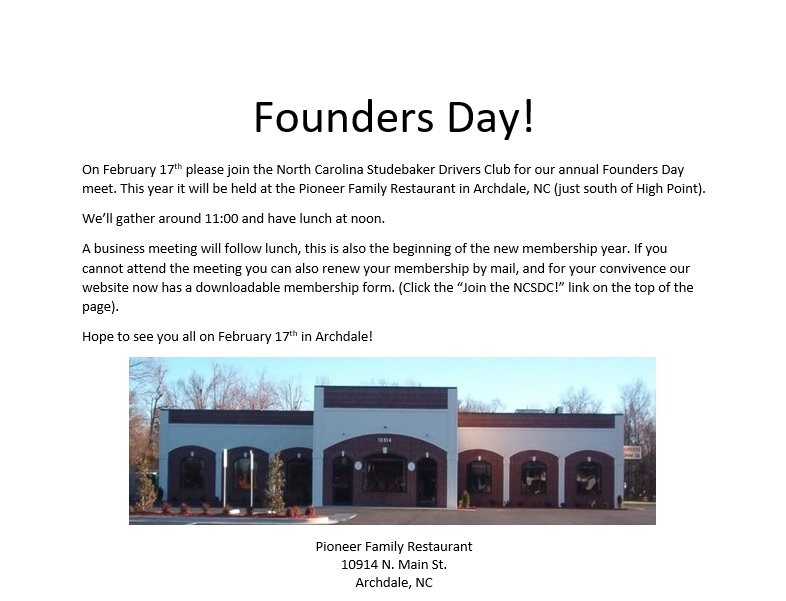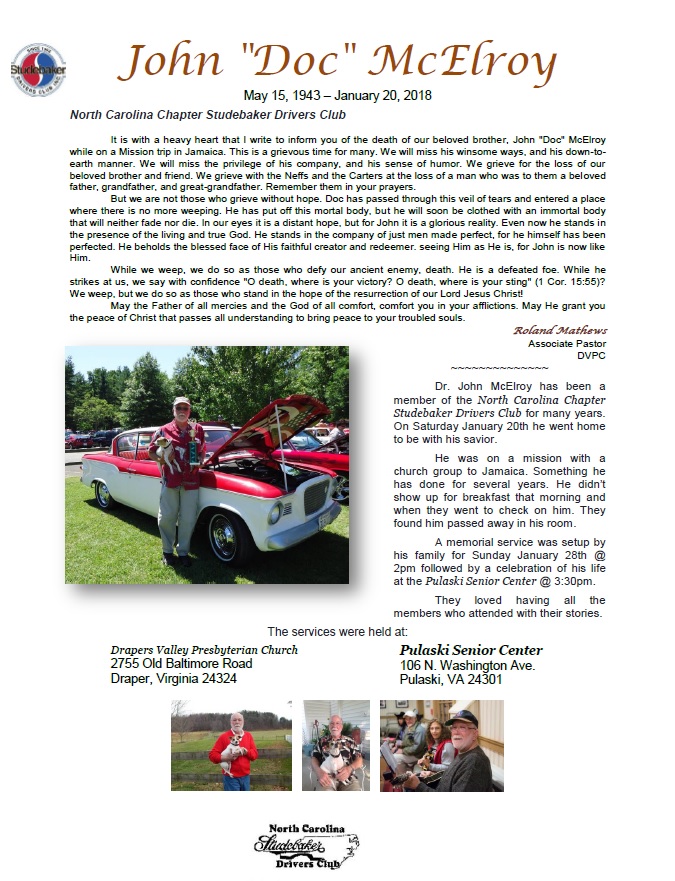 The NCSDC was formed in 1972. Many of the founders are still active in club activities. We try to have at least one meet per month; usually at some historical site or place of interest within the state such as the NC Transportation Museum in Spencer NC, and our largest meet of the year The Tri-State Meet in picturesque Maggie Valley, NC. in the fall when the leaves begin to turn.

Our newsletter "The Tarheel Wheel" is published bi-monthly, and includes meet announcements, meet reports (including photos), classifieds, and technical tips. The Dues are $15 per year and Membership in the National SDC is required (bylaws). You need not have a Studebaker to join, only an interest in these fine Automobiles. Our club is quite active and we have great turnouts at our meets. The weather and general road conditions throughout our state make driving a Studebaker possible nearly year-round
We'd love to have you join us!
Click for a printable membership form.
More information and updates on our Facebook Page.
__________________________________________________________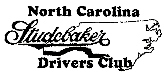 ---